We have built our own Project Management software which can be customized according to the client needs. In today's business, everyone has its own ways of managing projects, the business functions are different, etc
You can buy an off-the-shelf project related software, but you will have to stick to its rules. We are offering a software which can be tailor made completely for you.
The following screenshots were taken from a system which was tailer made for a client whose job was to host websites for other clients.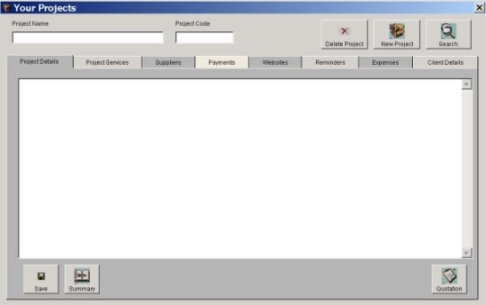 From this screen the client can manage his projects. Projects are made up of services, supplies, payments, reminders, expenses, clients, etc.
We first start by creating a new project.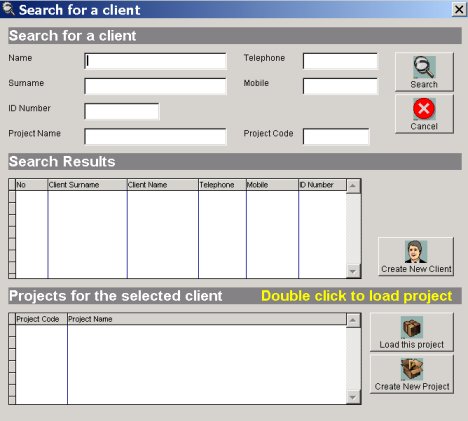 Once you have create the project , by first entering the client details and giving a name to the project, then we proceed to create the services which will be part of this project.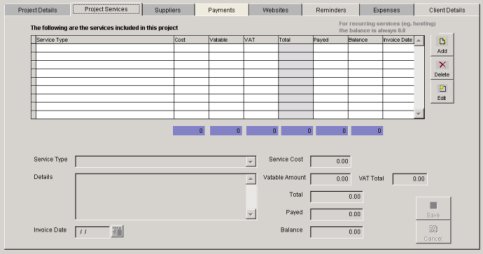 You select your suppliers for this project.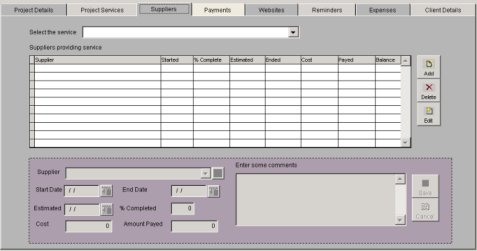 You can enter expenses for the project.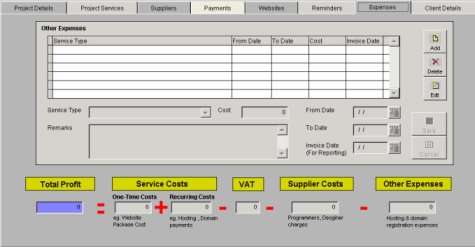 At the end of the year the system can then automatically calculate your profit margins.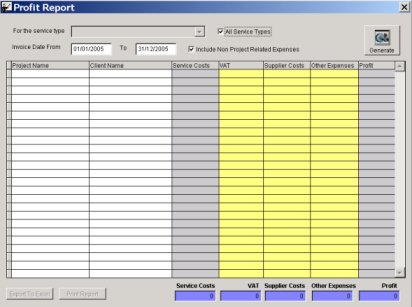 These are some of the functions we can provide for you to be able to better manage your business. The system can be customized to reflect your unique business. Please do not hesitate to contact us for a free demonstration of our product and we will discuss together how we can customize the system for your individual needs.